Friday 11th March 2022
World Book Day – 25th Anniversary!
We had so much fun with the great costumes, shared stories, favourite authors, best characters, exciting adventures and new literary friends!
Thank you to everyone who made so much effort and participated in the day's fun!
Here are some of the characters that were shared with us – if you'd like to see your Book Day photo's on our website, please feel free to send any of your great pictures into admin@st-lucias.shropshire.sch.uk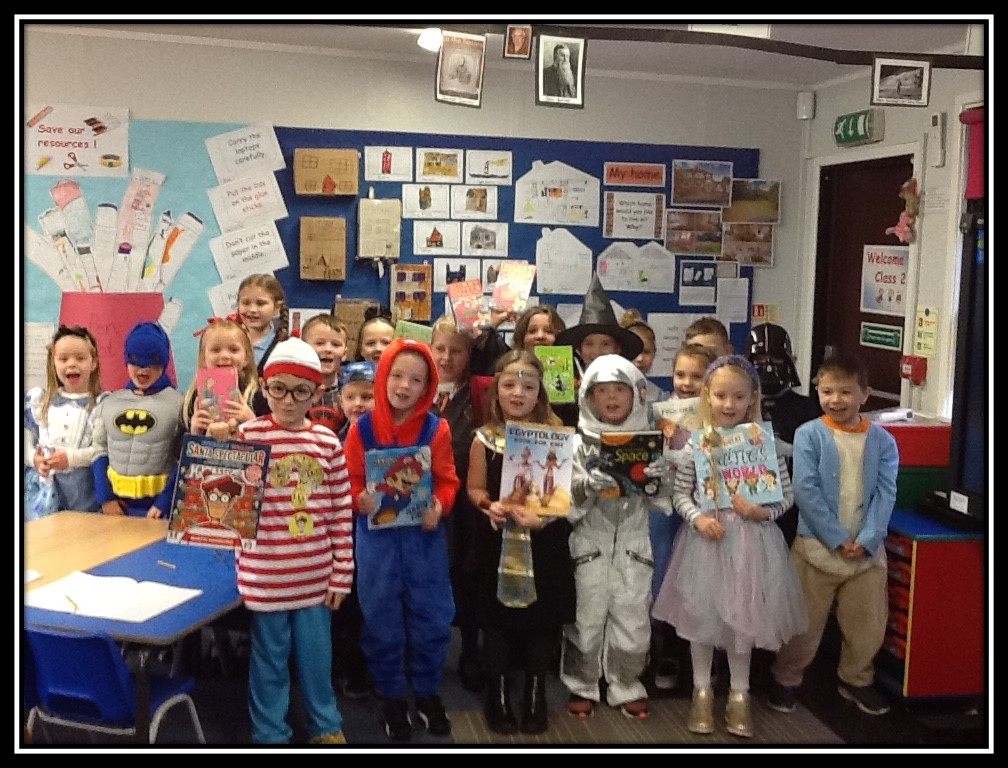 Kevin the Carrot Raffle
A huge thank you to Mrs Nelson for her generous donation of Kevin the Carrot! Kevin and you all, helped to raise £90 towards projects for the Eco-Schools Team.
Zara is now the proud owner of Kevin and is taking good care of him!
Kevin has even been back to school for a visit with his school friends!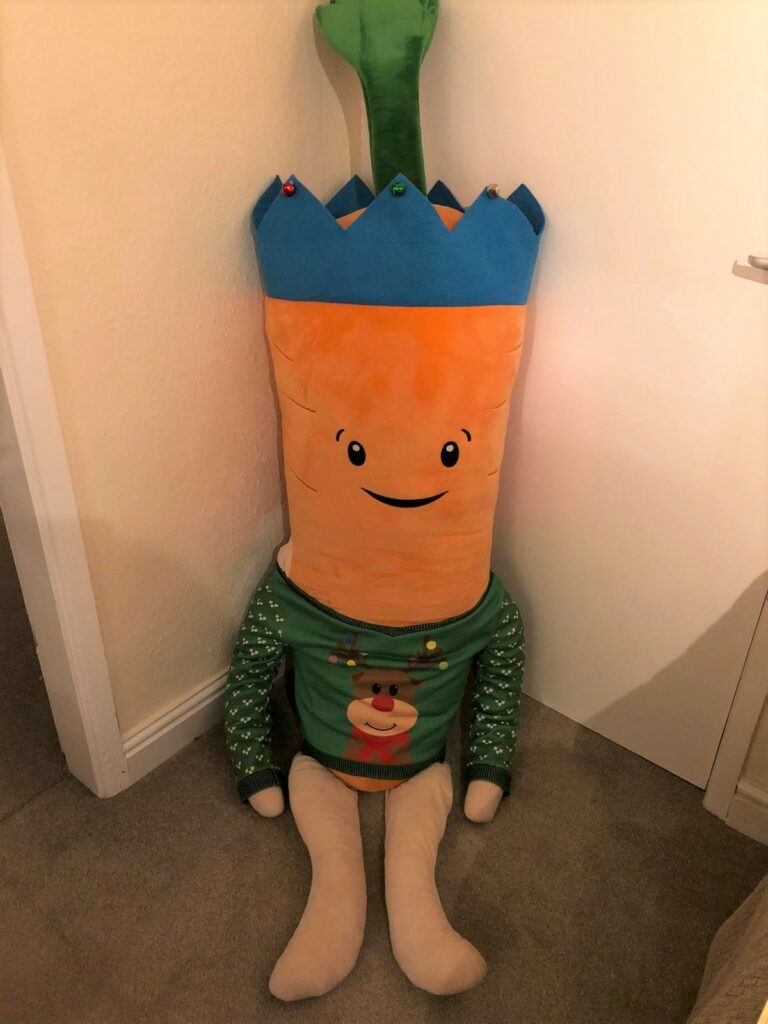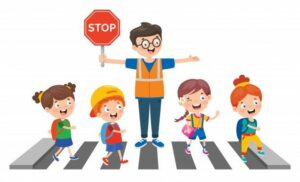 St Lucia's School Council News – ROAD SAFETY
The School Council has met to review road safety issues outside our school and effecting our school children. They have been looking at ways to highlight road safety awareness for the pupils and the parents at St Lucia's.
A number of parents have raised the following concerns relating to road safety:
Cars parking in the restricted pull-in zone at drop-off and collection times
Cars completing turning manoeuvres in this zone and/or the staff car park
Cars parking on the road and pavement opposite the restricted pull-in zone
The aim for the school is to re-establish and maintain a safe zone for pupils by:
The school council promoting a flyer and poster competition within their classes, which will be judged by Shropshire council's Road Safety Officer Mr Ray Hughes. The flyers will be sent home to raise awareness and gain parental support.
Mr Ray Hughes has agreed to run a whole-school assembly on road safety and awareness.
Shropshire Council representative David Gradwell has visited school to look at the issues and will be proposing options for renewing the road markings to create a safe zone.
The School Council would like to receive any comments or observations from parents relating to these concerns and issues. Please email admin@st-lucias.shropshire.sch.uk
Monday's Assembly
Well Done to Freddie, Oscar & Oliver for leading Monday's Assembly with the focus on Respect for other Cultures – such an important topic for us all to be aware of!
Thank you Class 4 for undertaking this responsibility!
Win a Hair Makeover!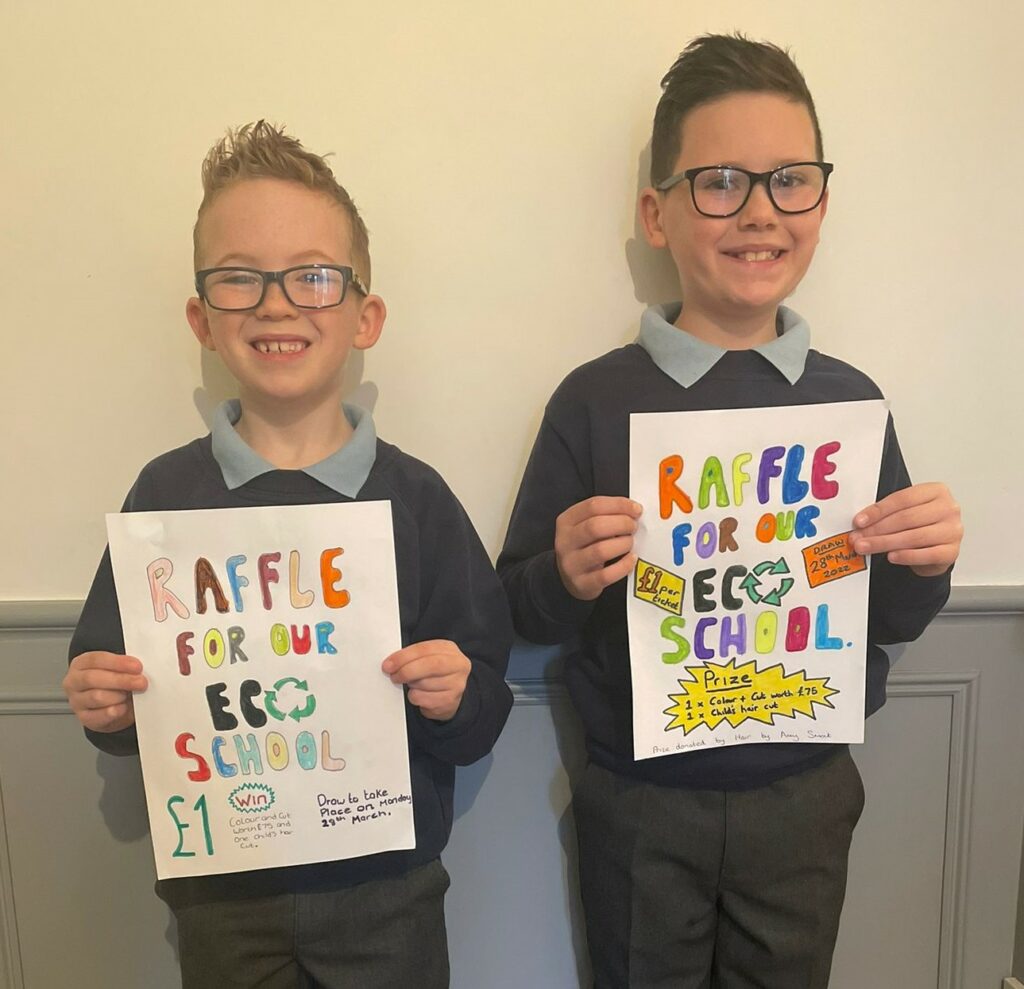 Two of our wonderful St Lucia's pupils have enlisted their mum to raise funds for a good cause: supporting our Eco-Schools Programme!
Amy of "Hair by Amy Smout" has donated a fabulous prize of a colour-and-cut at her salon to the value of £75 PLUS a free child's haircut!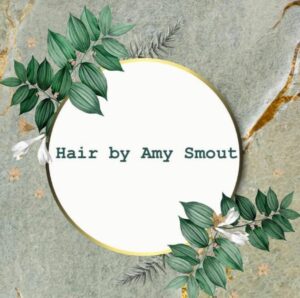 Check out Amy's Instagram to see what you could be in for! @hbamysmout
Raffle tickets will be available via return slip from the classes next week and/or in Reception with Mrs Bennion.
What a perfect way to launch yourself into Spring with a fresh, new hair-do!
Thank you Amy and boys for this great initiative!

PLAYERS OF THE WEEK – 28.02.2022
Well done to Harley and Charlie in Class 3 and Sarah in Class 4 for being the Players of the Week!
Keep up all that great fitness and exercise everyone!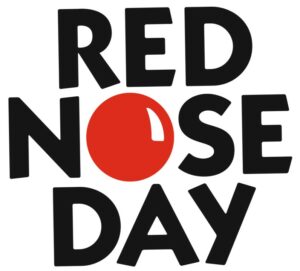 Red Nose Day – Friday 18th March
We're hoping to raise some funds for Red Nose Day with a non-uniform day and cake sale.
Children are invited to bring £1.50 and we'd welcome donations of cakes for our sale!