Forest School
Class 1 had some lovely time outside at Forest School this week – we had some adventurous climbing and even made another rope swing!
It was important that we considered the trees and found ones that were suitable before climbing them and then we had to wait patiently to take our turns to climb and play – we certainly had a lot of fun outside in the sunshine!
The Island of St Lucia
This week we have started our new topic about the island of St Lucia.
We learnt that an island is surround by the sea and investigated what and how the sea is different to that of the sea around our country, which is also an island!
We looked at photos on the Internet and Google Earth and in information books. We also found a story called 'my grandpa and the sea' which was set on the island of St Lucia.
After collecting all this information, we set about creating a Caribbean seascape to go in our role-play area.
We layered on many shades of blue using paint and sprinkled on sliver glitter to make it shimmer. We then added detail with the chalks and pastels to give the effect of a beautiful Caribbean Sea.
Easter Arts and Crafts
Class 1 and Nursery completed some beautiful art and craft work in time for Easter.
They created these beautiful, cheerful daffodils for their Easter garden – how lovely and bright and so many different skills being used here to create these flowers – well done!
We also placed crosses in our garden to remember that Christians believe Jesus died on the cross for us.
Class 1 and Nursery join in saying "Happy Easter everyone, have a lovely holiday!"
SPRING CLEAN TIME
Class 1 and Nursery have been hard at work this week, enjoying the sunshine and continuing their "Big Spring Clean"!
What a great way to work on our co-operation and teamwork skills while developing our fine and gross motor skills too – this cleaning up is harder than our parents and carers make it look! 
Once everything was clean and tidy, we set about planting some lovely colourful flowers to brighten up our shared areas.
Welcome Spring and well done everyone!
BICYCLES!
This week we have also been learning all about the different parts of a bike.
We found a really good story about a bike called 'Mrs Armitage on Wheels' – by Quentin Blake.
She adapted her bike by adding extra parts, including a sail!! It was very funny and we really enjoyed it!
You can just see how crazy some of her ideas were…
We have also read lots of other stories about vehicles and found information books on vehicles too.
At the end of the week we chose our favourite and designed a front cover for it. We had to remember to add the very important details like the title and the authors name to our designs.
SPRINGTIME FUN! 
Class 1 have so enjoyed being outside this week, working in the lovely Spring sunshine!
We have been planting and watering and weeding, as well as spotting other signs of Spring. Class 1 children have also been carefully observing the flowers they found in the garden and then re – creating them with various different types of paper.
What a beautiful display of work Class 1! Well done!

Class 1 had so much fun on Red Nose Day – dressed in non-uniform for the day and a whole hoard of fun and funny activities going on – there was no shortage of smiles! Thank you for your support Class 1!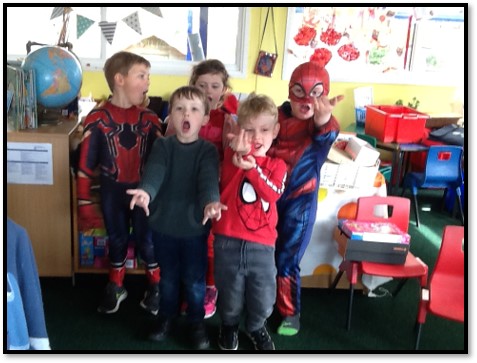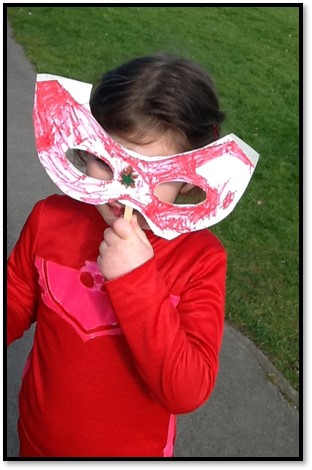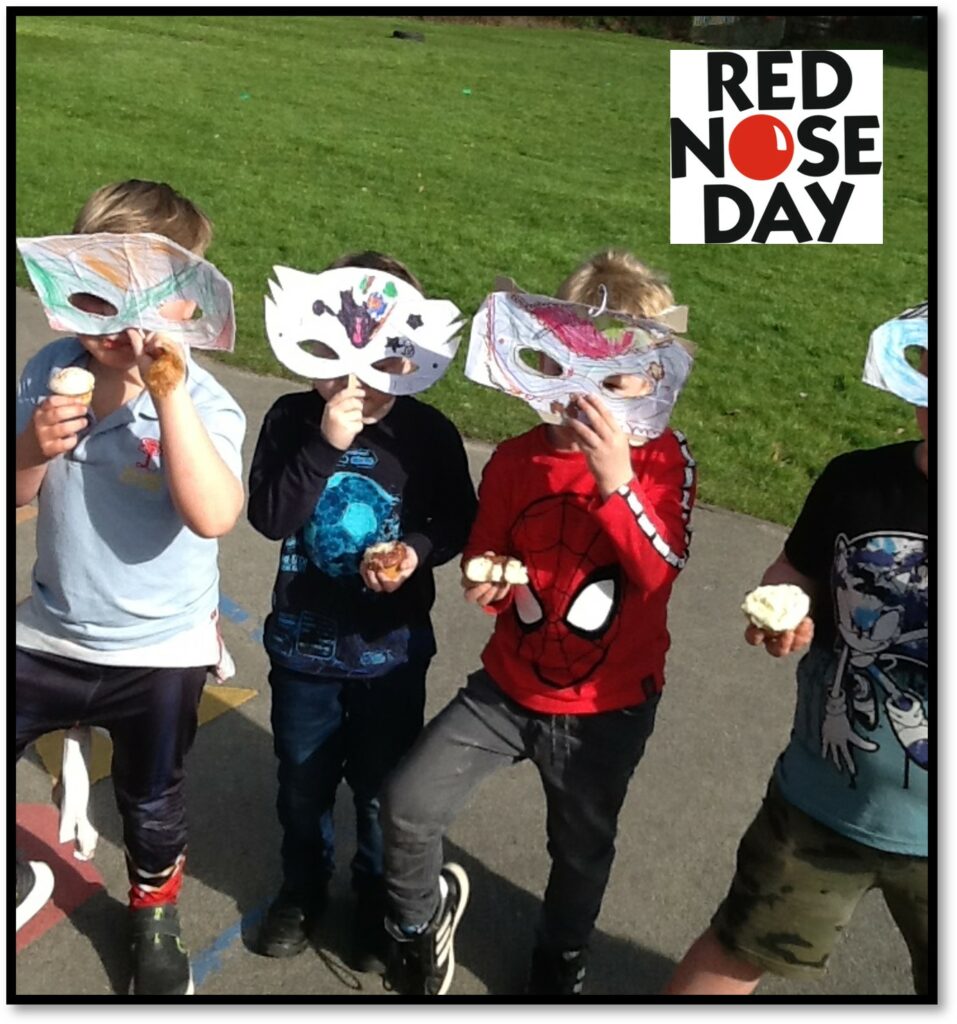 TRANSPORT & VEHICLES
This term in Class 1 and Nursery we are looking at the theme of transport and vehicles.
We regularly join together to work on our learning and this week we have been constructing our own train tracks, loading up heavy duty vehicles and practicing our fine motor skills with colouring activities of different modes of transport.
We have spent some time designing and creating props for our role-play area this week – just look at that concentration! We have also done amazing graphic design work on our laptops – creating our own, personalised digital vehicle designs!
It's certainly been a busy week!
Wonderful Winter
We have been learning all about the season of Winter.
We did these observational chalk drawings of winter trees in 'forest school'.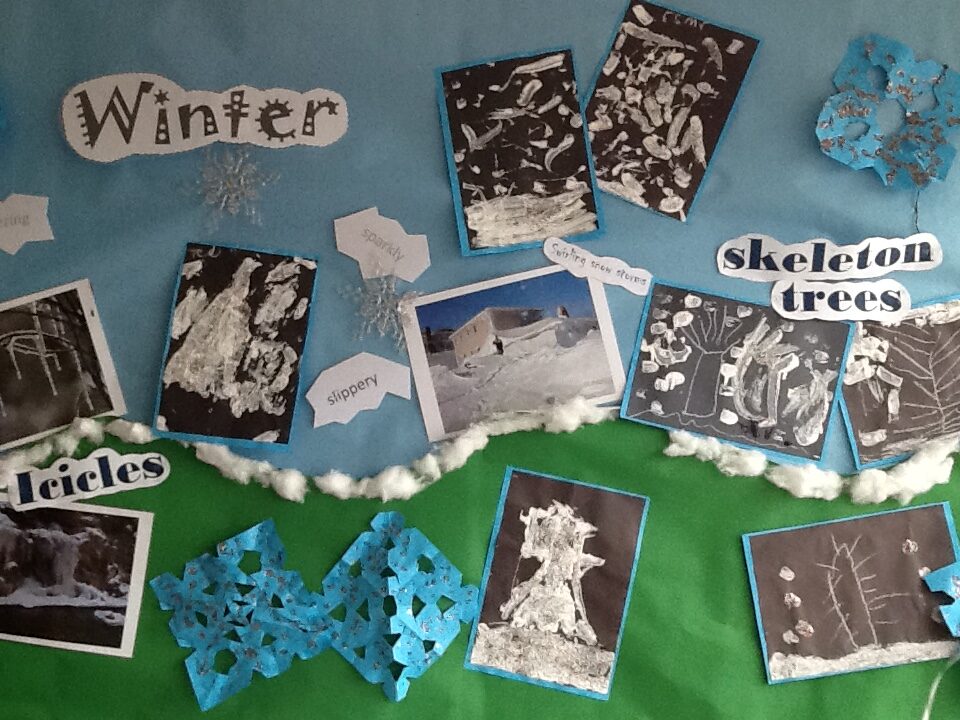 We also learned all about folding in halves and quarters to make our glittery snowflakes and enjoyed thinking of lots of different words to describe what we see and how we feel in winter.
The Chinese New Year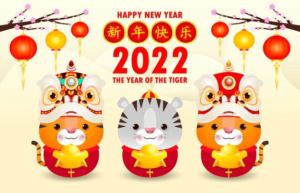 Class 1 has been learning all about the Chinese Luna new year.
We learnt about the Year of the Tiger and how each year is named after an animal.
We found out how the new year is celebrated and the interesting traditions that are followed.
We even got to taste fortune cookies and thought about our wishes for the new year!
We found out that red is a lucky colour and we made the beautiful collage lanterns that you can see below.
We also read stories about dragons and had fun learning dragon dances and and songs.