Friday 25th March 2022

SCHOOL OPEN AFTERNOON
Parents are all invited to visit the school's Open Afternoon on Tuesday the 5th of April between 2pm – 5pm.
No appointments are necessary and we are hoping to see as many parents as possible.
This is a great opportunity to chat to the teachers, see your children's classrooms and their school books and classwork.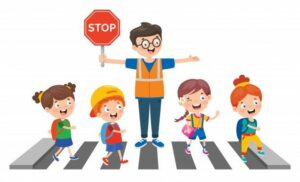 School Council Road Safety Poster Design Competition
Pupils are welcome to create poster designs at home in addition to the projects happening at school.
Posters are due at the end of the term for judging and later use as part of our Road Safety initiative.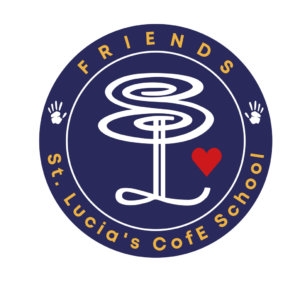 FRIENDS of St Lucia's – MEETING
Thursday the 31st of March, 7:00pm, Corbet Arms, Uffington
Everyone and anyone welcome to join us as we are looking for new committee members!
We will book a table based on our estimated numbers, so if you are able to attend, please let us know via the school office.
Looking forward to seeing you there! 
SCHOOL GARDEN 
As you will have noticed, Staff and pupils have been helping to 'wake up' the garden at school after it's winter sleep and get things neatened up for Spring!
Thank you Mrs Smith, Mrs Nelson, Mrs Brennan and Mrs Cresswell for all your hard work! The garden is looking much smarter now – let's all try and help keep it that way!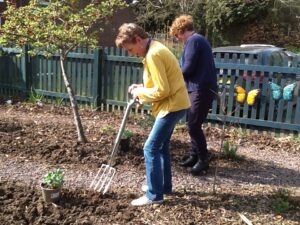 If you have some lovely plants and/or flowers to add to the garden, please pass them along to Mrs Brennan in Class 3 or to the Front Office.
Also, please keep your eye out while in the garden for the plants all trying to make a recovery now that the sun is out, and be careful not to stomp on them as you walk through the school!
The bug hotel is also an interesting stop to make along your path to see if we have any new visitors. Or just catch your breath and enjoy the sunshine while having a little sit down on our bespoke oak bench!

World Down Syndrome Awareness Day
Thank you to everyone who participated in the fun awareness activity of wearing odd socks on Monday this week!
It was really interesting to learn about the chromosomes looking like pairs of socks and why we hold this awareness day on the 21st of March!
Here are some great snaps of our 'odd socks'…
Wishing all the Mum's a HAPPY MOTHER'S DAY this Mothering Sunday!